Exactly one year ago, K & H Business Partner presented itself with a completely new brand identity. Today, we celebrate one year of enomyc. What exactly were the reasons for the rebranding? What were the biggest challenges in the digital transformation process and what are the advantages for the companies we advise? Julia Hammer, Change Officer and Director at enomyc, reports about this in an interview.


Mrs. Hammer, you are a Change Officer and Director at enomyc where you support in further developing marketing measures, human resource activities, and other areas within the company. When you first joined the company, were you already thinking "Something needs to be changed here"?

Yes. That was also my initial task and the aim of the company from the outset. On the one hand, it was a challenge; on the other hand, I knew that the company needed to change.


One could ask, if it was going so well, why change?

Because we, the consultants in particular, are always following how the markets will be developing through our research. Our experience also shows that one must always be well prepared for said market changes. As a company who is entrusted to advise and support others, we feel a duty to exemplify this quality. This is why we consciously opened ourselves up to digital and cultural changes within our own walls. We have tested, gained experience, and expanded our areas of expertise in order to be able to provide authentic advice to our partners.


What was the first step towards digital transformation at enomyc?

We began by looking within ourselves. This was a very extensive process led by a team of specialists from within our company who were then supplemented through additional external experts. This enabled us to not only map out, but to also put all of our processes and tools on display and be able to be reviewed from the ground up.


What was a leading question in this analysis?

"Which processes are either hindering or would not be able to support our planned growth?" In fact, it was shown that we had numerous manual, redundant, and person-dependent processes in place. All of this was put on the table for review, while searching for appropriate digital tools and new skills we would need in order to support a transition.


Which areas have been digitalized or digitally enhanced at enomyc?

It went straight through the heart of the company – beginning with the ERP system, the addition of our CRM system, marketing solutions, and our financial planning tool. Additionally, the media technology in conference rooms is also being completely redesigned – I could give you a dozen smaller examples where we have digitized ourselves.


How do companies that you consult benefit from enomyc's own digital transformation and rebranding?

The fact that we ourselves have had these experiences makes us a trustworthy partner. This becomes apparent during our first conversation: Our colleagues know what they are talking about. We've seen it for ourselves! We know about the pitfalls. We know which topics and which project areas will require more attention in order for them to fly. Take the corporate culture and change, for example. What's that got to do with anything? How can all related measures really be implemented and still be identified with by the people most affected? And how much does it cost? Yes, even the costs associated with these topics are often underestimated. Here too, of course, we can provide some recommendations based on our own experiences.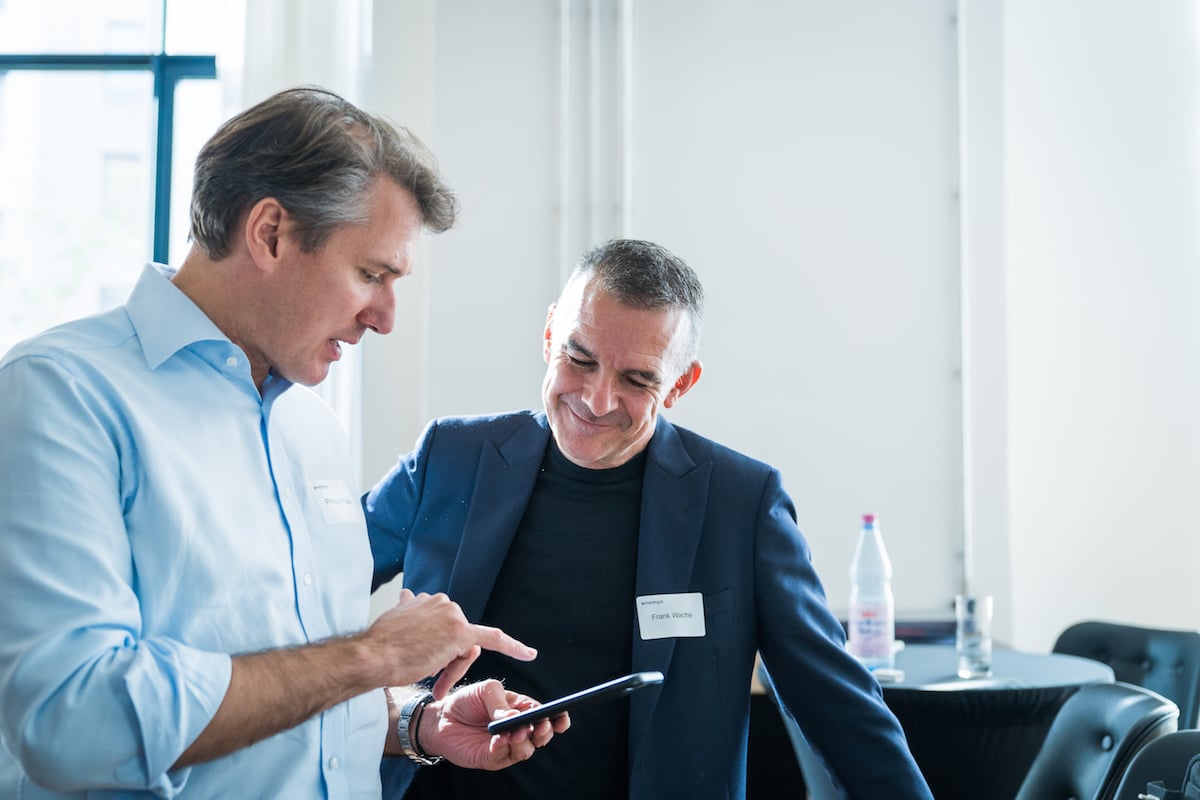 What do you think? Are companies open to digital transformation or are they acting primarily out of pressure to adapt and keep up?

There have been a small proportion of mid-sized companies that are open and who are proactive. This often has to do with intergenerational changes or with the fact that new skills have been shown to enrich the company. Many other companies, however, only set the wheels in motion when they feel that they are experiencing sales difficulties, product quality is weakening, and their earned returns are diminishing.


What are the biggest challenges in the digital transformation process for companies within the mid-market?

In short: resources. Meaning time, money, and internal specialist know-how. Many are on the threshold of having to do something, but are not familiar with the available products or processes that make up digitalization. It's hard to quantify the ROI that digitalization will bring. But there's one thing they know for sure: it costs money, which means they must also have to be able to afford digitalization.


What are some typical pitfalls along the transformation process?

It is not uncommon for companies that take the steps to transform and decide to implement an ERP system, for example, to get into serious trouble. Exorbitantly high sums in the millions are spent on digitalization products that have not been properly planned or prepared for, which leads us to the next point.

The personnel situation can also present challenges: Confronting an established personnel structure with the implementation of new processes and new software can lead to excessive demands and defensive attitudes within the workforce – including the management, which cannot detach itself from the existing process landscape. Companies need time to get their employees used to change, to break down initial barriers, and to promote the simplification of processes through transparency while getting everyone enthusiastic about the added benefits of automated processes.


When you think about the transformation process of your own business, what were the particular hurdles that the teams faced?

The first begs the question what is the point of it all? To which the answer was, we wanted to define as clearly as possible the goals that we are heading towards in the future – not only in terms of sales and return targets, but also targets relating to the culture, structures, and strategic orientation of the company.

The analysis process inevitably brought to light what was not going well. It turned out that although there was absolute support for streamlining processes, in practice people tended to hold on to old habits, especially whenever there were hiccups in the new tools or processes. Fortunately, there were also warnings and concerns from the team! This feedback was collected and used, because internal uncertainties often coincide with those of external perception. So we used these circumstances to continue to improve.


How do you help your customers to successfully master these challenges?

We don't do digitalization because it's fancy or just for the sake of being digital, but because we know that when done properly, it brings benefits that are essential for survival in the market of tomorrow. We stand for profitable solutions and for getting the figures right. That is why we recommend solutions that give our clients the necessary added value they need.


Which major individual steps made up enomyc's rebranding process?

Of course, all of this was preceded by objective analysis. You have to know exactly where you are starting from before you can begin the strategy work. We really enjoyed this part – and I feel safe saying this for everyone here! We were able to really put ourselves in the place of our new brand, our target customers, our target market. We were able to develop a crystal clear idea of where we were going. Once that has been done, only then can creation begin. We were also closely supported by a branding agency that worked very constructively with us.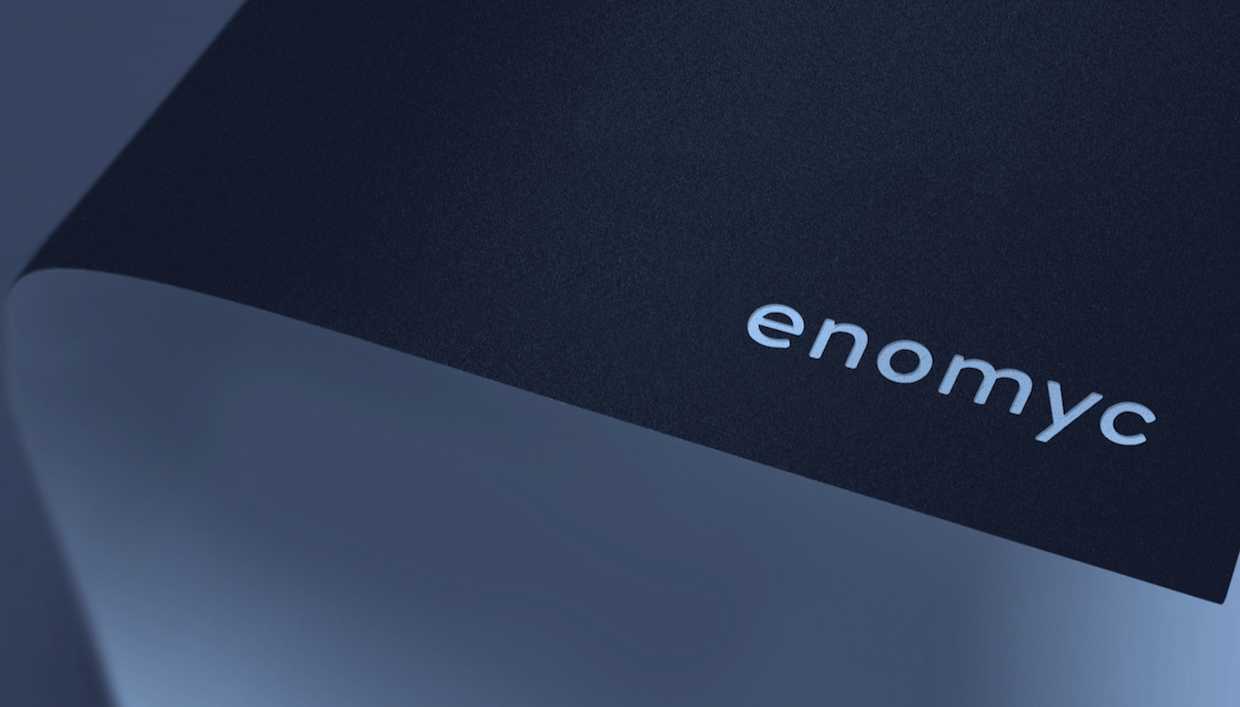 In the course of digitalization and rebranding, your brand identity was completely changed: K & H Business Partner became enomyc. Why?

Right. In the end, we asked ourselves the question "If we adjust our strategic direction, implement new tools, and expand our areas of expertise, are we still the brand we are now? Does this still fit with K & H Business Partner?" The answer was no. The design was not the beginning of the change: it was the culmination.


From idea submission to the launch on February 1, 2019, how long did the rebranding process take overall?

From the preliminary work to the launch, we set ourselves a two-year period as our goal – and were able to meet it. That may sound a bit much, but it's not. These two years are definitely needed if things are to get started in a good way. Everything else you do is done on the fly, as experience has shown.


How does it feel to part with an established brand name and adopt a new name?

Interestingly enough, it was not that difficult at all. When we postponed the go-live date, some colleagues came and asked when it would finally happen! That was what I needed to gauge the level of preparedness: We were ready. Today, it feels like we've been enomyc forever. The company has further increased in value and also in security.
Looking back, to get an accurate feel of the change process, you can simply ask yourself "Would I want to go back?" If you can answer this clearly with no, then you know that it was courageous and absolutely the right step to have taken.


What were the reactions?

Very positive! Interestingly, so far nobody has mispronounced our name – which is great! With the old company name we experienced this all too often: sometimes we were K and H, sometimes Köstens and Hammer, sometimes Business Partner, or Business Partners.
How did you manage the change communicatively?

Let's start with internal communication, because I think that's the most important thing. To take the entire team along from the start is the prerequisite for a company to live the new brand identity internally and also to transport it crystal clearly and convincingly to the outside world. All of that with a certain charisma and energy – with pride and fun in the new look.
We had put together an internal committee from various departments. Everyone was invited to participate. There were regular updates on the status quo, so that everyone knew what was being done at all stages, including the "how", "for what purpose," and how useful it is. That was good and it was important.

We started with the external communication four months before the go-live. We invited our closest contacts personally to our roadshow via mailings and e-mail – but only with the information that something would change dramatically. This helped to build the suspense! We waited to make the big reveal personally – which was also enormously important to us – at our roadshow in mid-January 2019, in the last two weeks before the go-live. On February 1, 2019, we also sent a large cover letter with our media materials to all of our contacts. At the same time, our website went live with an image film that explained the rebranding. We also started our newsletter and blog, which you are reading right now.


Finally, what advice would you like to share with companies planning a rebranding of their own?

That it is essential to create a brand that is absolutely authentic. Not artificially, but a brand that really reflects who and what you are. If this is perceptible, then the brand also works. I also advise you to stay on it step-by-step, take the team with you from the start, and keep the goal in mind.


Today we celebrate one year of enomyc. Thank you for accompanying us in this groundbreaking milestone!